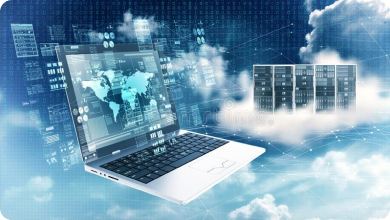 Africa has evolved a lot in technology over the last few years with more and more African companies making headway in becoming innovators. The developments of ICT infrastructure and policies have seen Africa go from being a net receiver of information to a net producer of information.
History
The African continent has a long and proud history. By the 1970s, most of Africa had gained independence from European colonial rule. Yet despite this progress, many African countries remain mired in poverty and conflict.
For centuries, Africans have been at the forefront of technological innovation. Technology is seen as a way to help Africa catch up to the developed world. From early advances in agriculture and tool-making to more recent innovations in mobile technology and solar power, Africans have always been at the cutting edge of technology.
Factors driving Africa's Tech Sector:
Several factors are driving this growth in Africa's tech sector.
1. The increasing availability of internet access and mobile phones. According to a report by McKinsey, there are now more than 500 million internet users in Africa – a figure that is expected to grow to 700 million by 2025. This growth in connectivity is opening up new opportunities for businesses and entrepreneurs.
2. The factor that is fuelling the growth of Africa's tech sector is the increasing levels of investment being made in the continent. The African tech sector is benefiting from greater levels of investment from both local and international investors. This is leading to the development of new products and services that are having a positive impact on the lives of people across Africa.
3. A growing population: Africa is the world's fastest-growing continent, with a population that is projected to double by 2050. This growing population is increasingly becoming urbanized and connected, creating a huge market for technology products and services.
4. Economic growth: Africa's economies are growing at a fast pace, creating new opportunities for businesses in the tech sector. For example, Kenya's economy has been growing at an average of 5% per year for the past decade, while Nigeria's GDP has more than tripled since 2010.
5. Improved infrastructure: Africa is investing heavily in improving its infrastructure, including rolling out new mobile networks and expanding access to electricity. This is making it easier for tech businesses to operate and reach their target markets
6. A young, educated workforce: Africa has a large youth population that is increasingly educated and skilled. This provides a pool of talent that businesses in the tech sector can tap into.
7. Government support: Governments across Africa are recognizing the potential of the tech sector and are providing support through different initiatives.
8. Another factor driving growth in the African tech sector is the rise of entrepreneurship. There is a growing culture of start-ups and innovation on the continent, as young Africans look to create solutions to problems that they face in their daily lives.
Integral Part:
Today, technology is an integral part of African society, with many people using it daily for work, socializing, and entertainment. There are a number of reasons for this growth in popularity.
1. The cost of entry into the market is much lower than it was previously. This has meant that more people are able to afford to purchase products and services.
2. There is now a much wider range of products and services available. This is due to the fact that companies are increasingly recognizing the potential of the African market and are investing in research and development in order to provide products and services that are tailored to meet the needs of Africans.
3. It is connecting people. This is particularly important in a continent where many countries are geographically large and often isolated from one another. Technology gives people the opportunity to communicate with one another regardless of location, which can lead to greater understanding and cooperation between different cultures.
Overall, technology has had a positive impact on Africa.
ICT in Africa
The modernization and development of Information and Communication Technology are considered to be a key source of the country's development growth. It is fully integrated into the process of organizational and societal changes by real needs for economic, social, and institutional development.
One of the important roles of ICT is the enhancement of e-governance for development in Africa which can help to:
1. Reduce Poverty by creating a more skilled workforce and increasing the penetration of aid and subsidies to the underserved.
2. Providing basic needs by improving the quality of healthcare, providing educational opportunities, planning for basic service delivery, and helping to improve agricultural productivity and commerce.
3. Improve public administration by facilitating informed decision-making, managing the burden of foreign debt, revitalizing local economies, and improving policing and public safety.
4. Enhance democratization and citizen empowerment by establishing an "open" online government, enhancing interactions between government and citizens, stimulating civic institutions and public debate, and promoting equity and empowering minorities.
African Tech Hub:
In recent years, there has been a growing movement to promote "tech hubs" or "incubators" in African cities as a way to spur economic growth and create jobs. These hubs provide space for entrepreneurs to work on their startups, as well as access to mentors, investors, and other resources. So far, the results have been mixed.
Some tech hubs have succeeded in attracting global companies and fostering innovation, while others have struggled to get off the ground. But there is no doubt that technology is playing an increasing role in Africa's development.
Today, Africa is home to some of the world's fastest-growing economies and is increasingly seen as a major player in the global technology sector. In recent years, there have been a number of high-profile tech startups that have emerged from Africa, such as Andela, M-Pesa, and Jumia.
247-Tech
We are a fast-growing family of diverse and multicultural people with one goal; to set the standard in the delivery of technology to businesses across the globe. Founded in 2017, 247 Tech is the realization of an ambition to create a global technology consultancy firm, established in Africa.
We started as a technology provider managing the network performance needs of telecoms across Africa. Today we are a 360 technology solution provider serving; Banking and Finance, Healthcare, Hospitality, Education, Manufacturing, Government institutions, and Internet Service Providers.
The growth and future of our business are determined by a clear vision, a strong team ethic combined with a passion for technology, and long-lasting business relationships. It's a role in accelerating success for our clients.
We provide next-generation technology solutions backed by exemplary technical support with core values:
1. Passion
2. Teamwork
3. Ambition
4. Transparency
5. Authenticity
6. Ownership
7. Swiftness
8. Versatility
We provide many solutions such as:
1. Network & Infrastructure monitoring and management
2. Cyber Security & Protection
3. Contact Center & Unified communication
4. Billing & Bandwidth management
5. Networks and Infrastructure
6. Connectivity and Storage
7. Video conferencing and Collaboration
8. Software development